1965 Triumph Bonneville
SLOW STEADY REFINEMENT
The 1965 Triumph Bonneville T120 650 was again more or less a carry-over from 1964, which itself was a carry-over from 1963. Changes were minor and evolutionary in nature, aimed at refinement, improving reliability, performance and ease of production. Model designations were also carryovers: T120R was the road machine with down pipes; the T120C was the off-road/street scrambler (like an Enduro); and the TT Special, which wouldn't actually get its own official model designation until 1966. For now, the TT Special was an option package for the T120C series. The color scheme for 1965 was Pacific Blue over Silver.
ABOVE: 1965 Triumph Bonneville T120R, Roadster w/down pipes.
ENGINE
Engine refinements began with Engine # DU13375 and included a drilled hole in the crankcase behind the cylinder to facilitate finding top dead center, a new oil pressure relief valve, and a change to Champion spark plugs. The exhaust system on the T120R was restyled (more swept back) and brackets added. UK and Export models retained the long mufflers, but US models got a shorter muffler with straight-through baffles. Minor changes were made to the kickstart mechanism, clutch lining material was switched to Armstrong cork, and a longer alternator cable was added to keep it from rubbing on the primary chain.
FRAME & RUNNING GEAR
Frame and running gear also received only minor attention. The rear subframe was modified slightly to make the center stand work better, the horn was hung from a new bracket under the tank, the rear brake actuator rod's operating arm was moved to the inside of the left engine mounting plate and the rod re-routed accordingly. The battery box received steel liners for its rubber mounts to prevent damage due to overtightening. The QD (Quickly Detachable) rear wheel swapped its taper roller bearings for ball race bearings.
PAINT & TRIM
Some US models got all-black seats, while most had the more familiar 2-tone gray-and-black seat, similar to 1964. The new paint colors continued to follow the same pattern as 1964, with the Pacific Blue top covering most of the tank, and the Silver showing only under the tank emblem. Of course the steel front and rear fenders were painted silver with a blue strip running down their center, except for the TT Specials, which sported lightweight polished alloy (aluminum) fenders.
---
1965 Triumph Bonneville T120C
"TT SPECIAL"
TT REALLY IS "SPECIAL"
The TT Special was officially a Competition version of the T120C Street Scrambler. It wouldn't get it's own stand-alone model designation until
1966
. But it was much more than simply a stripped-down T120C. The TT Special had bigger carbs (1-3/16" vs. the standard 1-1/16"), hotter cams (and/or followers), higher compression (11.0:1 vs. 8.5:1) and those gorgeous, big-tube TT pipes sans mufflers. They were fast, especially at higher rpms, but could run hot, due to the high compression. Throughout the 60s, they were almost unbeatable on US scrambles tracks.
---
1965 Triumph Bonneville SPECIFICATIONS
---
Bonneville T120R

Bonneville T120C

Engine type

Displacement

Bore & Stroke

Compression

Carburetors

Ignition

Engine output

Primary drive

Primary drive sprockets

Clutch

Gearbox

Ratios, overall:

1st, bottom

2nd

3rd

4th, top

Final drive

Final drive sprockets

Frame type

Suspension, front

Suspension, rear

Brake, front

Brake, rear

Tire, front

Tire, rear

Fuel Capacity

Wheelbase

Seat height

Ground clearance

Weight, unladen

Roadster, low pipes

Street Scrambler, high pipes

Air-cooled OHV vertical twin

649cc / 40.0 ci

71mm X 82mm / 2.79" X 3.23"

8.5:1 (T120) / 11.2:1 (TT Special)

2- Amal Monobloc 1-1/16" / 1-3/16" (TT)

Battery & coil (T120) / Energy Transfer (TT)

46 bhp @ 6500 (T120) / 52 bhp (TT)

3/8" triplex chain X 84 links

29T X 58T

Multi-plate, wet

4-speed constant-mesh, right-foot shift




11.8:1

8.17

6.76

5.84

5/8" X .400" X 3/8" chain X 106 links

19T X 47T

Brazed lug, full-cradle, single downtube

Telescopic fork, hydraulic damping

Swing arm, 2 Girling dampers

8" SLS drum, full width

7" SLS drum

3.25" X 19" Dunlop 

4.00" X 18" Dunlop

2.5 Imp gal (US) / 4 Imp gal (UK & export)

54.5" / 140.3cm

32.5" / 77.5cm

5.0" / 12.7cm

363 lbs / 165 kg
---
MORE TRIUMPH BONNEVILLES:
Triumph Bonneville
Triumph Bonneville Pre-Unit
(1959-1962)
.....1959
.....1960
.....1961
.....1962
Triumph Bonneville, Unit-Construction
(1963-1970)
.....1963
.....1964
.....1965
.....1966
.....1967
.....1968
.....1969
.....1970
Triumph Bonneville, Oil-in-Frame
.....1971
.....1972
.....1973
.....1974
.....1975
.....1976
.....1977
.....1978
.....1979
.....1980
.....1981
.....1982
.....1983
Les Harris Bonnevilles
(1983-1989)
OTHER TRIUMPHS:
Triumph TR6
Triumph TR7
Triumph Trophy
Triumph Tiger
Triumph Thunderbird
Triumph Trident
Triumph X-75 Hurricane
---
Check out these TRIUMPH BOOKS
---
TRIUMPH BONNEVILLE YEAR-BY-YEAR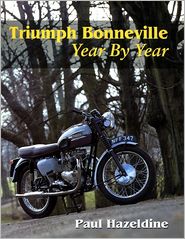 ---
TRIUMPH BONNEVILLE ESSENTIAL BUYER'S GUIDE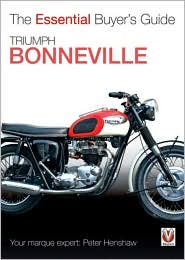 ---
COMPLETE BOOK OF CLASSIC & MODERN TRIUMPHS
---
TRIUMPH MOTORCYCLES 1956-1983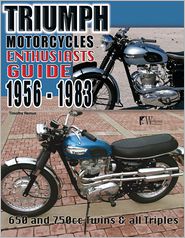 ---
FACTORY-ORIGINAL TRIUMPH TWINS
---
TRIUMPH MOTORCYCLES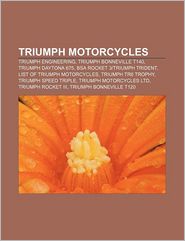 ---
TRIUMPH MOTORCYCLE RESTORATION, PRE-UNIT
---
TALES OF TRIUMPHS & THE MERIDEN FACTORY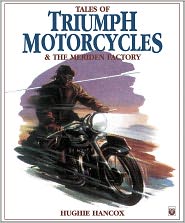 ---
TRIUMPH ILLUSTRATED SHOP MANUAL, 1935-1939
---
TRIUMPH ILLUSTRATED SHOP MANUAL, 1937-1951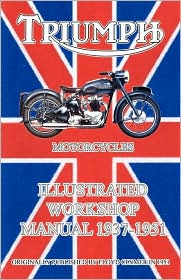 ---
TRIUMPH ILLUSTRATED SHOP MANUAL, 1945-1955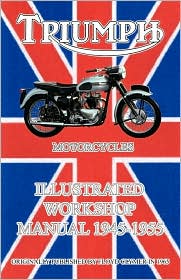 ---
---
Please visit our
MOTORCYCLE BOOK STORE
---
Take a tour of our site...
HOME PAGE
Triumph Motorcycles
.....Bonneville
.....Tiger
.....Trophy
.....TR6
.....TR7
.....Trident
.....X-75 Hurricane
.....6T Thunderbird
BSA Motorcycles
.....A65
.....A10
.....A7
.....Gold Star
.....Bantam
.....Rocket 3
Norton Motorcycles
.....Commando
.....Atlas
.....Dominator
.....Manx
Matchless-AJS Motorcycles
.....G3
.....G80
AMC-Associated Motor Cycles
Royal Enfield Motorcycles
.....Interceptor
Ariel Motorcycles
.....Square Four
Vincent Motorcycles
.....Black Shadow
Velocette Motorcycles
.....KSS
Rickman Motorcycles
Japanese Motorcycles
.....Honda
.....Kawasaki
.....Suzuki
.....Yamaha
Cafe Racers
....Triumph Cafe Racers
.....Norton Cafe Racers
.....Other Cafe Racers
Choppers & Bobbers
.....Choppers
.....Triumph Choppers
.....Rat Bikes
Classic Racing Motorcycles
Classic Motorcycle Events
.....Auctions
.....Shows
.....Rides
Classic Motorcycle Restoration
Classic Motorcycle Shops
Classic Motorcycle Clubs
Classic Motorcycle Photo Gallery
Send us Pictures of YOUR BIKE
YOUR BIKE Pictures
HOME PAGE
.....About Us
.....Site Map
.....CONTACT US
.....Please visit our BLOG
.....Subscribe to our FREE e-zine BRIT IRON
.....BRIT IRON E-zine Back Issues
Visit our STORE
.....Motorcycle Books
.....Motorcycle Magazines
.....Motorcycle Calendars
Crazy about cars, too? Check out our sister site:
www.American-Muscle-Cars.net
---
Back to top - 1965 Triumph Bonneville
1/4/15
---