---
CLASSIC MOTORCYCLE RESTORATION
---
CLASSIC MOTORCYCLE RESTORATION - THE HEART OF OUR HOBBY
In many ways, our love of Classic British Motorcycles (or classic motorcycles of any kind for that matter) is reliant upon restorers who bring these fantastic machines back to life. As the popularity of classic motorcycles spreads, more & more 'barn finds' will be restored. Still others, having been chopped, bobbed, raced and/or customized, need to be brought back to an original state. Others need repair to be made usable and rideable again. Classic Motorcycle Auctions today are filled with such bikes, and they are beautiful to look at and study as reference material for your own restoration.

CLASSIC MOTORCYCLE RESTORATION - SOMETIMES LESS IS MORE
However today, many classic motorcycle collectors are seeking more original bikes, that have not been restored, but instead have the actual original equipment that came on that bike from the factory. The most prized examples even have the original paint and upholstery. Although it may be badly worn (called 'patina' in the proper parlance), it is prized by collectors who see more value in something that can't be duplicated or replaced at any price. In other words, it can only be original once. This works well on some bikes which are too nice to restore, but not nice enough to show.

CLASSIC MOTORCYCLE RESTORATION - IT'S ALL ABOUT THE BIKES
In the end, the choice is yours: restore it, or leave it original? In reality, its probably true that most Classic Motorcycle Restorations, like most classic car restorations, cost more to do than the machine will be worth, when done. Owners don't do it to make a profit. If they did, then they should find some other way to make money. Because even if you don't put a price on your time, the parts & labor can be extreme. The reason most people restore a classic motorcycle is because they love bikes and want to enjoy the experience. Most are quite passionate about it, despite the hardships & financial inequities. There are a couple of other reasons why people claim to restore bikes. Many feel they are performing the worthwhile and important work of bringing back a piece of history. The other is that many owners/restorers get a real charge out of other classic motorcycle enthusiasts ogling and appreciating their bike. There's nothing like it.


---
CLASSIC MOTORCYCLE RESTORATION PROJECTS
---
RICKMAN 250 RESTORATION PROJECT
I bought this '73 Rickman 250 to resell at the
MidAmerica Vegas Auction
. Fortunately, it needs nothing but a deep detailing. I stripped everything off of it & hand-polished the whole thing. It's coming out fantastic. But will I make any money on it?
---
1979 TRIUMPH T140D Bonneville Special
CBM's Project Bike


Join in the skinned knuckles & endless frustrations of our repair & restoration of our 37,000-mile T140D. It needs everything...can we do it?
---
T140D-to-T140LE ROYAL WEDDING CLONE
What? Okay, I'm going to make my '79 T140D Bonneville Special look like this ultra-rare UK-spec 1981 T140LE Bonneville Royal Wedding Edition. I'm also rebuilding the engine top & bottom.
---
TRIUMPH 3TA RESTORATION PROJECT
You think restoring a classic bike it a challenge? Try it in Malaysia. Join Bob in his misadventures buying, finding parts for, then restoring his 1962 Triumph 3TA "Bathtub" bike. Submitted by a reader.
---
1968 TRIUMPH BONNEVILLE RESTORATION PROJECT
Follow this father-and-son project, as they go through their '68 Bonneville piece-by-piece & restore it to its former greatness.
---
Check out these books on
MOTORCYCLE RESTORATION
---
TRIUMPH RESTORATION, PRE-UNIT
---
TRIUMPH RESTORATION, UNIT
---
ARIEL MC WORKSHOP MANUAL 1933-51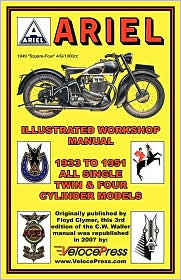 ---
HT SET UP YOUR MC SHOP
---
MC ELECTRICAL SYSTEMS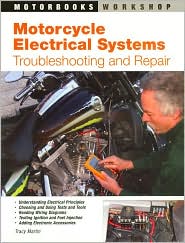 ---
MC MODIFYING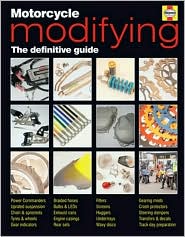 ---
MC FUNDAMENTALS, SERVICE & REPAIR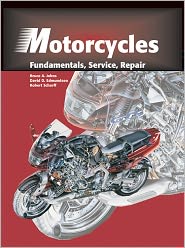 ---
MC BUILDERS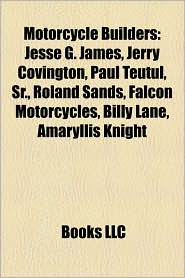 ---
How to Restore a
CLASSIC MOTORCYCLE
This e-book shows you everything you need to know about restoring Classic & Vintage Motorcycles + choosing the right project, determining value before
and after
, keeping costs under control & much more. Written by restoration guru Douglas Titchmarsh, an absolute MUST READ for anyone considering restoring a classic or vintage motorcycle, whether you're a newbie or a pro.
---
For more Great Books, please visit our
MOTORCYCLE BOOK STORE
---
HOME PAGE
Triumph Motorcycles
BSA Motorcycles
Norton Motorcycles
Matchless-AJS Motorcycles
AMC-Associated Motor Cycles
Royal Enfield Motorcycles
Ariel Motorcycles
Vincent Motorcycles
Velocette Motorcycles
Rickman Motorcycles
Japanese Motorcycles
Cafe Racers
Choppers & Bobbers
Rat Bikes
Classic Racing Motorcycles
Classic Motorcycle Auctions
Classic Motorcycle Shows
Classic Motorcycle Rides
Classic Motorcycle Restoration
Classic Motorcycle Photo Gallery
Classic Motorcycle Events Calendar
Send us Pictures of YOUR BIKE
YOUR BIKE Pictures
About Us
Site Map
CONTACT US
Visit our STORE
Subscribe to our FREE e-zine & get a FREE 11X17 Poster
BACK TO TOP - Classic Motorcycle Restoration
---
We're adding new pages, new bikes, new photos & text all the time. We're growing fast, really fast. You'll see more than just bikes coming soon. We're moving into covering events like auctions, shows, ride & races, we're interviewing top people in the field & much, much more. And we just started something new: We set up a photo studio at British Motorcycle Shows & take free pictures of bikes, giving us many more eye-popping photos to bring to you. So, please be patient with our dust as we endeavor to build the world's finest website about our beloved Classic British Motorcycles...stay tuned!
Enjoy the ride,
Andy