---
CLASSIC MOTORCYCLE SHOPS
---
CLASSIC MOTORCYCLE SHOPS - THE HEART OF OUR NICHE
If you own a Classic British Motorcycle, you've more than likely already discovered a good shop and/or source for the parts & service you need to keep your Classic on the road. Of course, it always makes sense to find someone local to you so that you can bring your bike or your parts to them directly, for help. But increasingly, the internet has spawned a huge mail order business for parts & even service & machine work.

CLASSIC MOTORCYCLE SHOPS - MY OWN PERSONAL SEARCH
Of course, I'm located in the San Francisco Bay Area, so most of the shops I've visited are local to me. But the most important thing is finding the right shop, no matter where they are. Because their knowledge, skill, experience & resources are critical to the success of your project, or just keeping your bike running & reliable.
CLASSIC MOTORCYCLE SHOPS - THE GOOD ONES
While there are many good Classic Motorcycle Shops around, all over the country & all over the world, here are a few that I am aware of that I know, from experience, are top notch. Most have websites & a strong mail order business. Check them out, see what you think for yourself, and if you know of a good one out there somewhere, let us know so that we can consider them for inclusion on this site.


---
RABERS PARTS MART
San Jose CA
Classic British Motorcycle Parts & Service
The ultimate Classic British Motorcycle Shop, Rabers has been around for decades providing parts, expert service & machine work.
---
FAIR SPARES AMERICA
San Jose CA
Norton Parts & Service
Norton expert Phil Radford is the authorized rep for Norvil, providing Norton OEM parts, service & machine work. Phil is from England & even worked for John Player. Big mail order business also.
---
CONCORD VINTAGE IRON
Classic Motorcycle Restoration
Concord CA
Owner Ray Iddon does it all. Classic & Vintage Motorcycle Restoration, Repair, Customizing, Fabrication, Welding, you name it. He does beautiful work, in the San Francisco Bay Area.
---
---
Check out these books on
CLASSIC MOTORCYCLE REPAIR
---
HT SET UP YOUR MC SHOP
---
MC ELECTRICAL SYSTEMS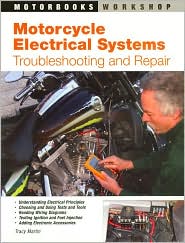 ---
MC MODIFYING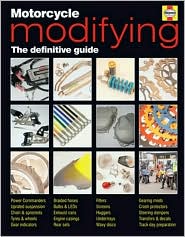 ---
MC FUNDAMENTALS, SERVICE & REPAIR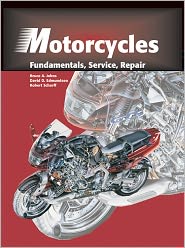 ---
MC BUILDERS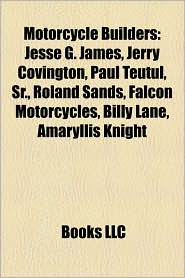 ---
TRIUMPH RESTORATION, PRE-UNIT
---
TRIUMPH RESTORATION, UNIT
---
ARIEL MC WORKSHOP MANUAL 1933-51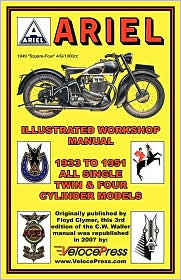 ---
For more Great Books, please visit our
MOTORCYCLE BOOK STORE
---
HOME PAGE
Triumph Motorcycles
BSA Motorcycles
Norton Motorcycles
Matchless-AJS Motorcycles
AMC-Associated Motor Cycles
Royal Enfield Motorcycles
Ariel Motorcycles
Vincent Motorcycles
Velocette Motorcycles
Rickman Motorcycles
Japanese Motorcycles
Cafe Racers
Choppers & Bobbers
Rat Bikes
Classic Racing Motorcycles
Classic Motorcycle Auctions
Classic Motorcycle Shows
Classic Motorcycle Rides
Classic Motorcycle Restoration
Classic Motorcycle Shops
Classic Motorcycle Photo Gallery
Classic Motorcycle Events Calendar
Send us Pictures of YOUR BIKE
YOUR BIKE Pictures
About Us
Site Map
CONTACT US
Visit our STORE
Subscribe to our FREE e-zine & get a FREE 11X17 Poster
BACK TO TOP - Classic Motorcycle Shops
---
We're adding new pages, new bikes, new photos & text all the time. We're growing fast, really fast. You'll see more than just bikes coming soon. We're moving into covering events like auctions, shows, ride & races, we're interviewing top people in the field & much, much more. And we just started something new: We set up a photo studio at British Motorcycle Shows & take free pictures of bikes, giving us many more eye-popping photos to bring to you. So, please be patient with our dust as we endeavor to build the world's finest website about our beloved Classic British Motorcycles...stay tuned!
Enjoy the ride,
Andy