---
Classic British
RAT BIKES
---
CLASSIC BRITISH RAT BIKES - BORN OF CHOPPERS
When I was growing up and learning to ride, around 1970, people were chopping all kinds of things, not just Harleys. Lots of guys were chopping their Honda 350s, 450s & 750s. I even saw a Kawasaki Mach3 chopper once, with extended forks & no additional rake. It stood up in front, as if it didn't handle badly enough already! And of course lots of people were chopping British bikes. Most were Triumphs and BSAs, simply because they were the most common. But lots of other things got chopped & unfortunately, a good many collectible motorcycles were cut to pieces to make them into rigid framed choppers.

MY RAT BIKE
At one point I was one of those people. As a sophomore in high school, I bought a '64 Triumph TR6 that had been customized into what we might call today a "Bobber", with a small peanut tank, high bars, a banana seat, megaphones & the standard load of chrome (ie: forks & shock covers, side cover & oil tank, front & rear fenders) & I should have spent what little money I had trying to get it running right. But instead I took it all apart & started sawing, with the goal of creating a radical, show-quality rigid-framed chopper. Of course, I had no money & at that age, very little skill, so it never came together. On my budget, it really turned out to be a non-running Rat Bike.

RAT BIKES - BUILT ON A BUDGET
That was pretty typical of the times, no one had any money. And there weren't companies lined up selling off-the-shelf parts like today, or an internet, or eBay...I digress. So, people who wanted to customize their bikes did so in a very low-budget fashion, often coming up with creative approaches to overcome their lack of funds. Ultimately, it caught on as an actual style all its own. And today, even people who can afford to buy or build any kind of bike they want, like rat bikes. They're a statement, they're a look, they're an attitude. Enjoy...

IS THERE A TYPICAL RAT BIKE?
This is a typical Rat Bike, if there is such a thing. Rigid frame, primered tank, minimal seat and a nice coat of rust 'patina' over the whole thing. It was for sale at the Classic Cycle Events show in Torrance CA in Sept 2010, one of many Choppers and Bobbers at the show.


A WORK IN PROGRESS
Here we have another unfinished project bike that shows all the promise of being one heckuva Rat Bike when done. Clearly it needs a lot of work before its running again...but that's half the fun, right? This rigid-framed, unit-construction Triumph 650 had a novel feature that you don't see everyday: An oil tank made of two VW valve covers. The brainchild of Unkl Al, customizer extraordinaire & builder of unique Choppers & Bobbers.




RAT BIKE BUILDER - UNKL AL
The man himself, Unkl Al, of Unkl Al's Custom Emporium. Unkl Al builds Choppers & Bobbers & Rat Bikes, does custom frame work, custom exhaust & more. His moto is "If it isn't cool, we didn't do it!" Unkl Al's Custom Emporium is located in Bullhead City, AZ (928) 704-8655. Many of the Rat Bikes pictured here are his creations.


---
CRAZY OLD SCHOOL BSA CHOPPER
Check this baby out! This 1967 BSA A65 chopper is old school all the way. Aftermarket springer, dual square headlights, homemade rigid frame, tiny front brake, Sportster tank, dorky pipes, all right out of a 1970 chopper catalog. The top of the tank, now peeling badly, had the words "Hot Tuna" on it. This BSA Chopper was probably something to look at in its day. Now, it's rusty & dusty, missing parts, probably frozen up after sitting in a warehouse for a couple of decades. It was recently sold at the Brooks Cycles auction for just $1,200. What a bargain!

---
A RAT AT RABERS
While at
Rabers
Christmas Party in San Jose CA this year, this Rat Bike was parked out front. It's a
'61 TR6
engine in a pre-1953 Triumph rigid frame. Loaded with interesting detail touches, my personal favorite on top of the tank. They brazed on a sequence of eyes off a fishing pole, then ran the throttle cable through it. Where do these guys come up with this stuff? That's my favorite favorite thing about not just Rat Bikes, but also
Choppers & Bobbers
, and
Cafe Racers
. Check out that banged-up left megaphone. I almost believe he did that on purpose.
---
70's OLD SCHOOL TRIUMPH CHOPPER
This
unit construction Bonneville
looks just like the old school choppers I grew up with in the early 1970's. All the mods are period-correct: Bolt-on rigid frame rear section, extended fork tubes, 21-inch front wheel with no front brake, round alloy oil tank, shortie pipes, banana seat with sissy bar, classic "peanut" tank set high on the backbone. It's all there. But, the neck (steering head) was never raked so the extended front end pushes the front end up in the air. And the rigid rear section also seems to sit very high. The 18" rear & 21" front wheels also contribute to the tall ride height. Could be a bear in corners & keeps you on tippy-toes at a light. But, it's cool as hell & probably turns heads everywhere it goes. Nice!
---
Check out our
CHOPPERS & BOBBERS page
---
---
Check out these
BOOKS ABOUT CHOPPERS
---
CHOPPERS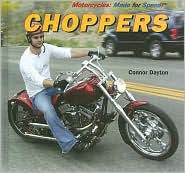 ---
BUILDING A BUDGET BRIT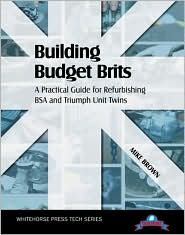 ---
PERFORMANCE & CUSTOMIZING GUIDE FOR CRUISERS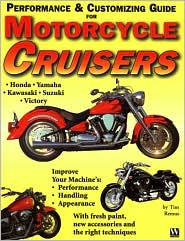 ---
PRACTICAL FABRICATION TECHNIQUES
---
MOTORCYCLE MODIFYING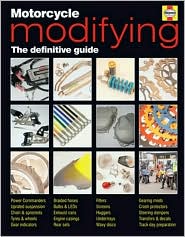 ---
HOW TO PLATE, POLISH & CHROME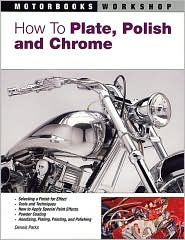 ---
CUSTOM PAINT GRAPHICS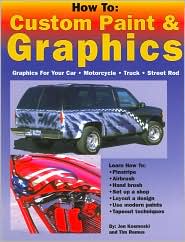 ---
MOTORCYCLE ACCESSORIES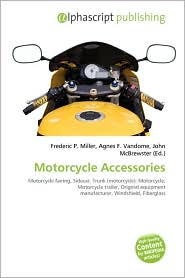 ---
HOW TO PAINT YOUR MOTORCYCLE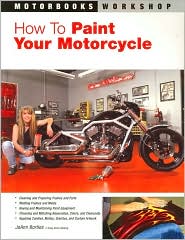 ---
HOW TO CUSTOM PAINT YOUR MOTORCYCLE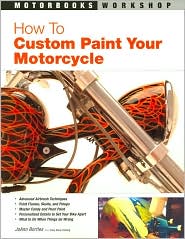 ---
ADVANCED CUSTOM MOTORCYCLE PAINTING
---
AIRBRUSH BIBLE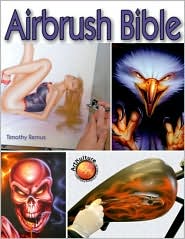 ---
CHOPPER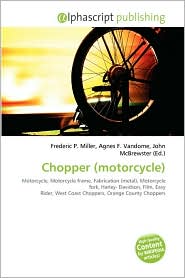 ---
CHOPPERS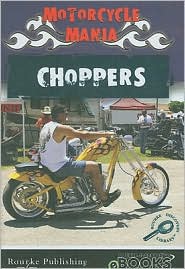 ---
INDIAN LARRY: CHOPPER SHAMAN
---
COOL BIKES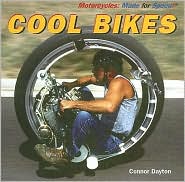 ---
MOTORCYCLE CHASSIS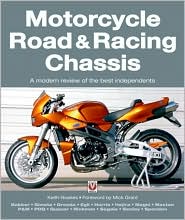 ---
MOTORCYCLE TECHNOLOGY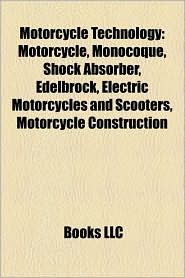 ---
MOTORCYCLE MODIFYING: DEFINITIVE GUIDE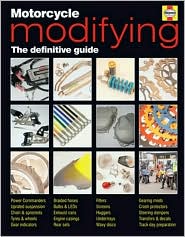 ---
MOTORCYCLE CONSTRUCTION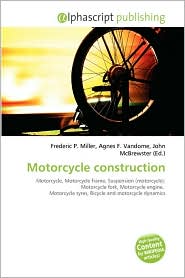 ---
HT DRAW AMAZING MOTORCYCLES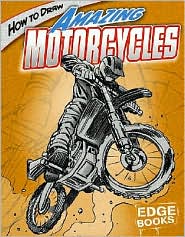 ---
MOTORCYCLE JACKETS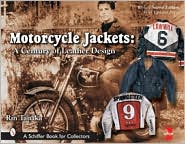 ---
MOTORCYCLE JACKETS, BIKER FASHION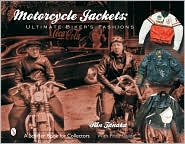 ---
---
HOME PAGE
Triumph Motorcycles
BSA Motorcycles
Norton Motorcycles
Matchless-AJS Motorcycles
AMC-Associated Motor Cycles
Royal Enfield Motorcycles
Ariel Motorcycles
Vincent Motorcycles
Velocette Motorcycles
Cafe Racers
Choppers & Bobbers
Racing Motorcycles
Motorcycle Auctions
Motorcycle Shows
Motorcycle Rides
Motorcycle Events Calendar
About Us
Site Map
Our Project Bike
Send us Pictures of YOUR BIKE
YOUR BIKE Pictures
Motorcycle Photo Gallery
CONTACT US
Subscribe to our FREE e-zine & get a FREE 11X17 Poster
BACK TO TOP - Rat Bikes
---
We're adding new pages, new bikes, new photos & text all the time. We're growing fast, really fast. You'll see more than just bikes coming soon. We're moving into covering events like auctions, shows, ride & races, we're interviewing top people in the field & much, much more. And we just started something new: We set up a photo studio at British Motorcycle Shows & take free pictures of bikes, giving us many more eye-popping photos to bring to you. So, please be patient with our dust as we endeavor to build the world's finest website about our beloved Classic British Motorcycles...stay tuned!
Enjoy the ride,
Andy