BSA A10
THE HORSEPOWER RACE IS ON
The BSA A10 was the inevitable result of the relentless drive for more & more horsepower. Driven mostly by the performance-hungry US market (which also happened to be the largest by far), every British motorcycle maker scrambled to build a 500cc vertical twin after the war, in the mold of Edward Turner's game-changing 1938 Triumph Speed Twin.
THE A7 GIVES BIRTH TO THE A10
BSA Motorcycles followed suit with their own 500 twin, the BSA A7 in 1946. It was a fine machine and by 1950, it had proven itself to be sturdy & reliable. But, the pressure was on for more power, always more. Triumph had just punched their 500 twin out to a 650 in the 6T Thunderbird. BSA Motorcycles put their best men on it, Bert Hopwood & David Munro. Following British tradition, they started with the existing model, the 495cc BSA A7 as the template, then built off of that.
ALL NEW AND YET...THE SAME
Externally, the BSA A10 engine looked surprisingly similar to the BSA A7's engine & was laid out the same way, with one cam behind the cylinder block, driven off the right. And while they did, in fact, share some components in common, almost everything was different. They took the A7's 62mm bore & 82mm stroke & pushed them out to 70mm X 84mm for a new displacement of 646cc. The bore spacing was wider, so the crank was longer, so the crankcases were bigger & stronger. The one-piece forged steel crank benefited from BSA's advanced metals division as the rod journals were 'induction-hardened, ground & polished'. The A10 also got 2-piece lightweight alloy connecting rods made of RR56 aluminum.
A NEW HEAD
While the BSA A7 soldiered on with an iron cylinder head, the A10 got an all-new lightweight alloy head with a shallower valve angle, reworked finning for greater airflow & enhanced cooling & a single rocker box instead of two, as on the A7. This is probably the easiest & fastest way to differentiate the two. A BSA 500 A7 will have two rocker boxes & a BSA 650 A10 will have one big one.
NEW BRAKE, SAME OLD FRAMES
When the A10 debuted, it carried with it a new 8-inch SLS (Single Leading Shoe) front brake with a 1-3/8" wide hub made of Millenite (a high-grade iron alloy that again came from BSA's able metalworks). But the frames were the same as offered on the BSA A7. The new A10 could be ordered with either the older rigid frame or a plunger frame, until the new swingarm frame arrive in 1954.
ABOVE: 1958 650 BSA Golden Flash, an A10 model.
MODEL DESIGNATIONS
The first BSA A10 to be introduced in 1950 was the BSA 650 Golden Flash, & it ran through until replaced by unit construction in 1963. In 1953, BSA needed to hologate some production races, so they introduced the A10 Super Flash & killed it off in 1954, replacing it at that time with the hot new BSA Road Rocket which ran until 1957. From 1958 to 1963 BSA came out with the A10 Super Rocket complete with Amal TT racing carbs.
THE ULTIMATE A10
But the cream of the crop, the top dog, the big kahuna of not just all BSA A10's, but all BSA twins period, before or since, has to be the 1962-63 BSA Rocket Gold Star. This combined a tuned Super Rocket 650 twin engine with a single-cylinder BSA Gold Star frame, to get one of the fastest, best handling bikes of its day.
ABOVE: 1963 BSA A10 Rocket Gold Star
ANTI-CLIMAX
After helping write the book on vertical twins in the 1950's, BSA moved forward with plans to abandon it's popular pre-unit twins in favor of a whole new generation of 'modern' unit construction engines. The irony is that while these new engines certainly were better in many ways, they were never as popular as the older units they replaced & BSA began its slow slide to oblivion. The new unit construction BSA A65 650 twin & it's little brother that BSA A50 500 twin never sold in the kinds of numbers that BSA had become accustomed to in the late 1940s & throughout the 1950s.
BELOW: 1960 BSA A10 Spitfire Scrambler
---
BSA A10 YEAR-BY-YEAR
---
1951 BSA A10
---
1954 BSA A10
---
1957 BSA A10
---
1958 BSA A10
---
1959 BSA A10
---
1960 BSA A10
---
1962 BSA A10
---
1963 BSA A10
---
---
Check out these BSA BOOKS
---
BSA UNIT TWINS- A50 & A65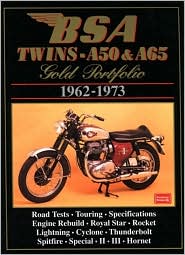 ---
BSA 500 & 650 TWIN BUYER'S GUIDE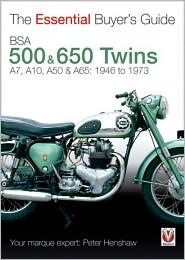 ---
BSA MOTORCYCLES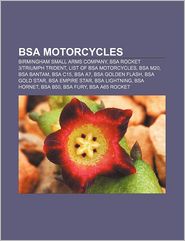 ---
BOOK OF BSA TWINS 500-650cc, 1948-62
---
SECOND BOOK OF BSA TWINS, 1962-1969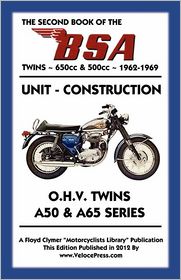 ---
BOOK OF BSA OHV SINGLES 350-500cc, 1955-67
---
BSA MOTORCYCLES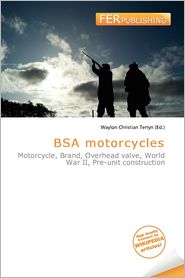 ---
BSA MOTORCYCLES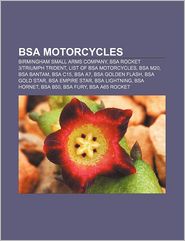 ---
BOOK OF BSA 4-STROKE SINGLES 1945-1957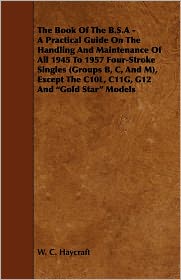 ---
BOOK OF THE BSA BANTAM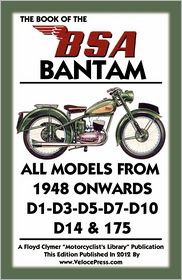 ---
BSA BANTAM BUYER'S GUIDE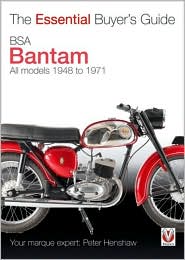 ---
BSA BANTAM BIBLE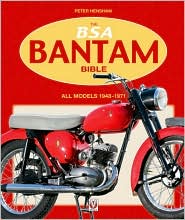 ---
BSA SINGLES 1945-1963 GOLD PORTFOLIO
---
BSA SINGLES 1964-1974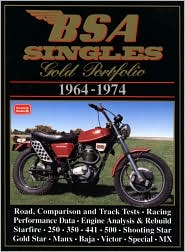 ---
BSA UNIT SINGLES: THE COMPLETE STORY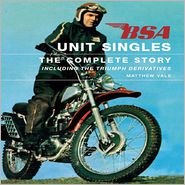 ---
BOOK OF BSA OHV & SV 250 SINGLES 1948-1970
---
BOOK OF BSA SINGLES & V-TWINS 1938-1952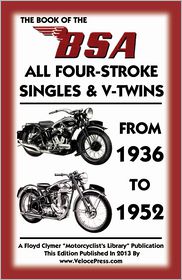 ---
BSA A7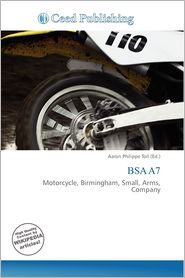 ---
BUILDING BUDGET BRITS: REFURBISHING BSA UNIT TWINS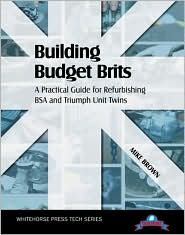 ---
MAINTENANCE MANUAL FOR BSA M20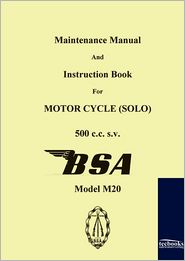 ---
Please visit our
MOTORCYCLE BOOK STORE
---
Take a tour of our site...
HOME PAGE
Triumph Motorcycles
.....Bonneville
.....Tiger
.....Trophy
.....TR6
.....TR7
.....Trident
.....X-75 Hurricane
.....6T Thunderbird
.....5T Speed Twin
BSA Motorcycles
.....A65
.....A10
.....A7
.....Gold Star
.....Bantam
.....Rocket 3
Norton Motorcycles
.....Commando
.....Atlas
.....Dominator
.....Manx
Matchless-AJS Motorcycles
.....G3
.....G80
AMC-Associated Motor Cycles
Royal Enfield Motorcycles
.....Interceptor
Ariel Motorcycles
.....Square Four
Vincent Motorcycles
.....Black Shadow
.....Comet
Velocette Motorcycles
.....KSS
.....LE
.....MAC
Rickman Motorcycles
Japanese Motorcycles
.....Honda
.....Kawasaki
.....Suzuki
.....Yamaha
Cafe Racers
....Triumph Cafe Racers
.....Norton Cafe Racers
.....Other Cafe Racers
Choppers & Bobbers
.....Choppers
.....Triumph Choppers
.....Rat Bikes
Classic Racing Motorcycles
Classic Motorcycle Events
.....Auctions
.....Shows
.....Rides
Classic Motorcycle Restoration
American Pickers TV show
Classic Motorcycle Shops
Classic Motorcycle Clubs
Classic Motorcycle Photo Gallery
Send us Pictures of YOUR BIKE
YOUR BIKE Pictures
HOME PAGE
.....About Us
.....Site Map
.....CONTACT US
.....Please visit our BLOG
.....Subscribe to our FREE e-zine BRIT IRON
.....BRIT IRON E-zine Back Issues
Visit our STORE
.....Motorcycle Books
.....Motorcycle Magazines
.....Motorcycle Calendars
Crazy about cars, too? Check out our sister site:
www.American-Muscle-Cars.net
---
Back to top - BSA A10
3/14/15
---